Hotspring

Nigorigo Hotspring
Utilization time

5:00 am – 11:00 pm
* Cannot be used for cleaning at night and from 1:00 pm – 1:20 pm.
Natural hot spring flowing from the source of Nigorigo Hotspring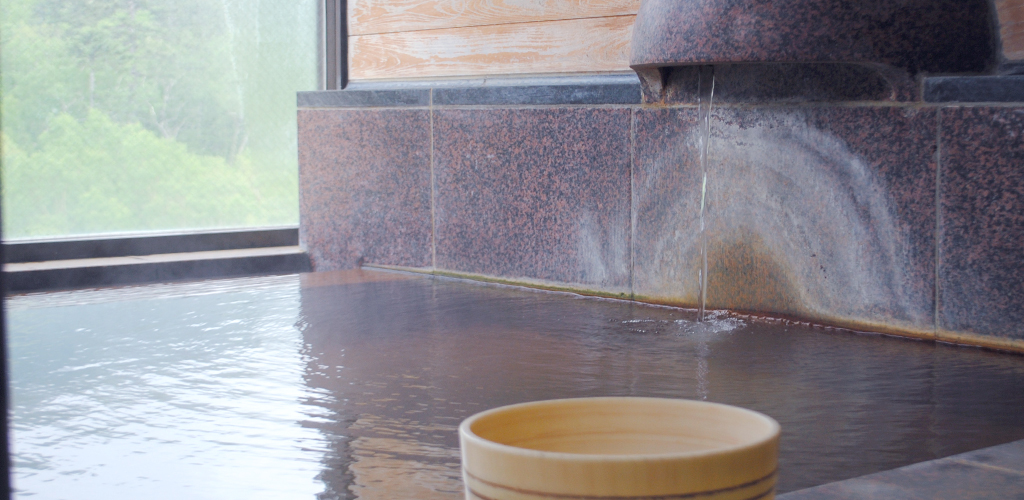 100% natural hot spring water that from the source flows 750 liters per minute and the temperature is 50 degrees Celsius. Enjoy anytime between 5 am to 11pm.
Not only those who stay overnight, but also day trippers are welcome! Soak your body an relieve your fatigue after training or climbing!
Bathroom (Male)
Bathroom (Female)
About Use

One-day hot spring
Amenity

Body Soap
Shampoo
Rinse
Hairdryer
Cotton swab
Cotton

Spring quality

Sodium
Calcium
Magnesium
Carbonated spring
Sulfur salt
Chloride

Indications

Neuralgia
Muscle pain
Joint pain
Movement paralysis
Bruise
Sprain
Fatigue recovery
Chronic dermatitis
Arteriosclerosis
Rheumatism
High blood pressure
* Since the source temperature depends on the season and the weather, some changes will occur. Please note.