Access

Access Map
Ontake Nigorigo High altitude Training Center
2376-1 Osakacho Ochiai,
Gero-shi, Gifu-ken 509-3111
Japan
How to Access
By car or large bus
For those coming from Nagano Prefecture

About 57km from R19 Kiso Bridge (about 1 hour)

For those coming from Gero City
R41 About 33km (about 1 hour) from Osakacho, Gero City
For those coming from Takayama City * Large bus available
Tokai Hokuriku Expressway (Hida Kiyomi IC) About 72km from Takayama West Exit (about 1 hour 20 minutes)
Notes:
On the road of R361, the bridge will come out on the right hand side, but go straight in the direction of "Kiso / Takane".
If you are using a car navigation system or navigation application, you may be asked to specify a route that crosses the bridge on the right, but this route is not recommended because it is narrow and has many curves.
If you are instructed to take a route other than straight ahead, please disregard it.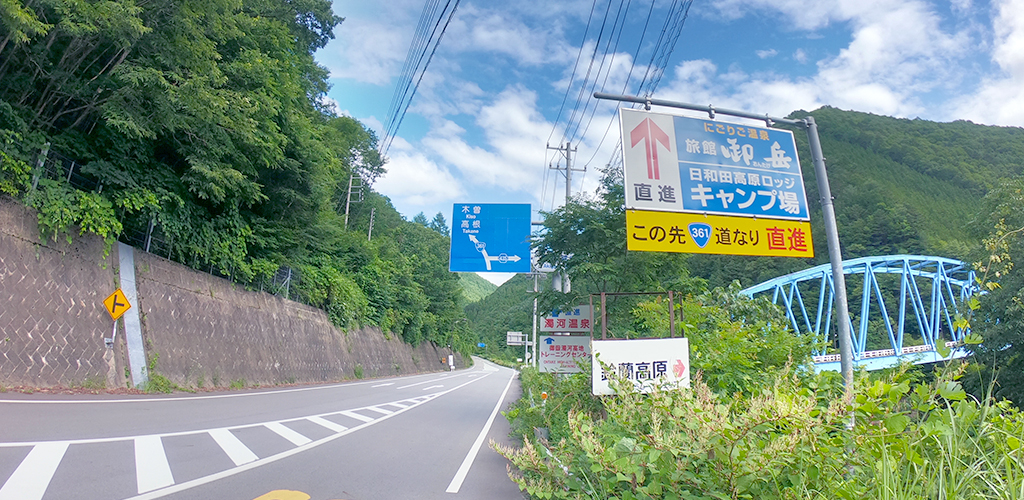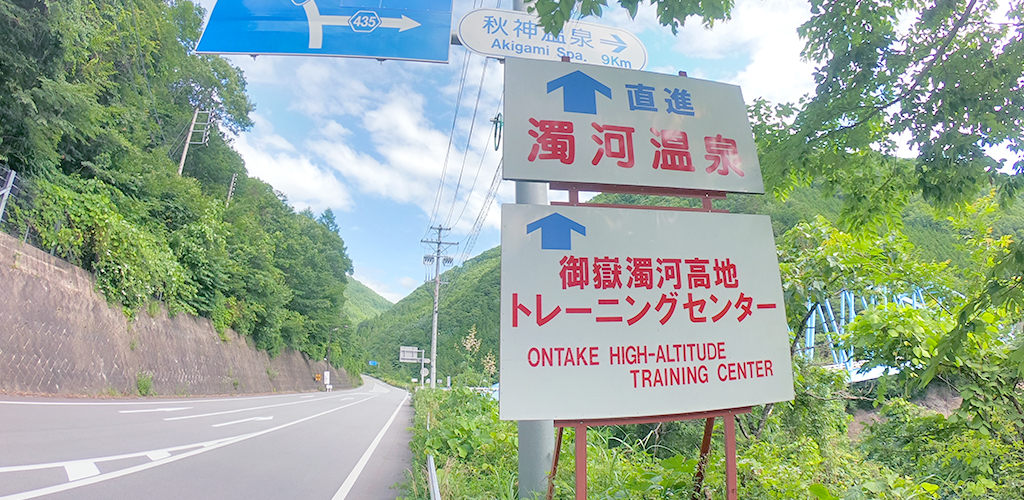 By train (& rental car etc.)
Please come by car rental etc. from Kiso Fukushima Station (Nagano Prefecture).
(About 1 hour 20 minutes)
Please come by car rental from Takayama Station (Gifu Prefecture).
(About 1 hour 30 minutes)