Support

Training Support
Cognitive movement training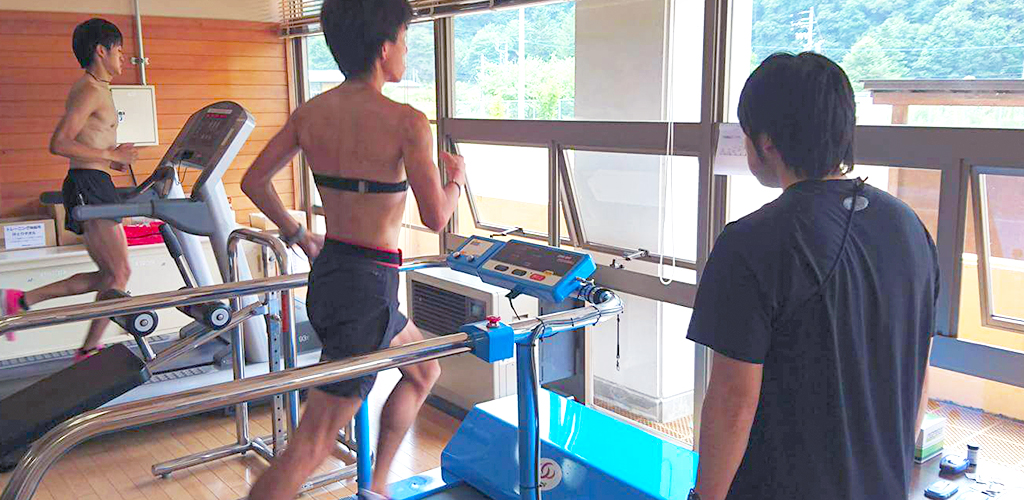 Careful support is provided to improve the "quality of motion" through repeated training.
Low oxygen training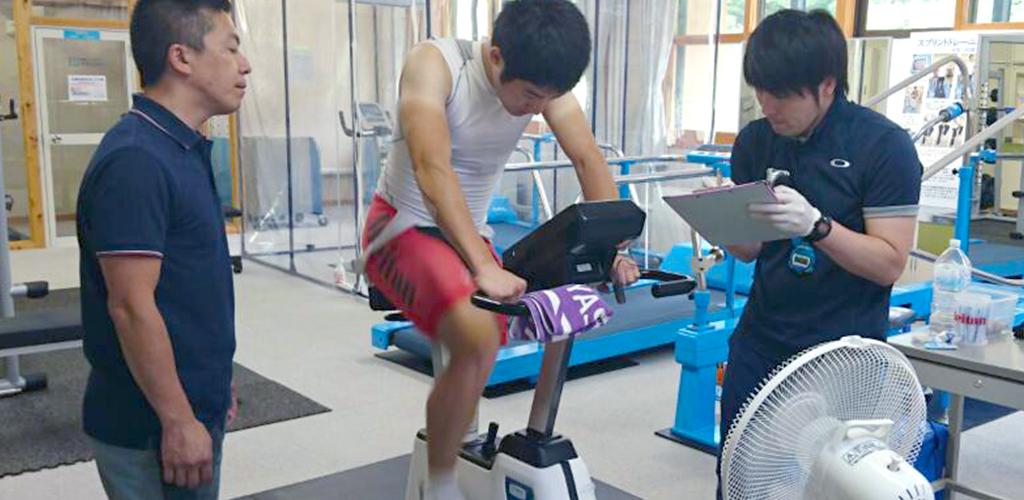 This facility is an "excellent hypoxic facility" certified by the Japan Hypoxia Training Association, and there is a permanent presence of an accredited hypoxic training trainer. We support you to train safely and effectively. We also provide feedback after training by professional staff.
Please feel free to contact us for training.
We provide a balanced diet for athletes.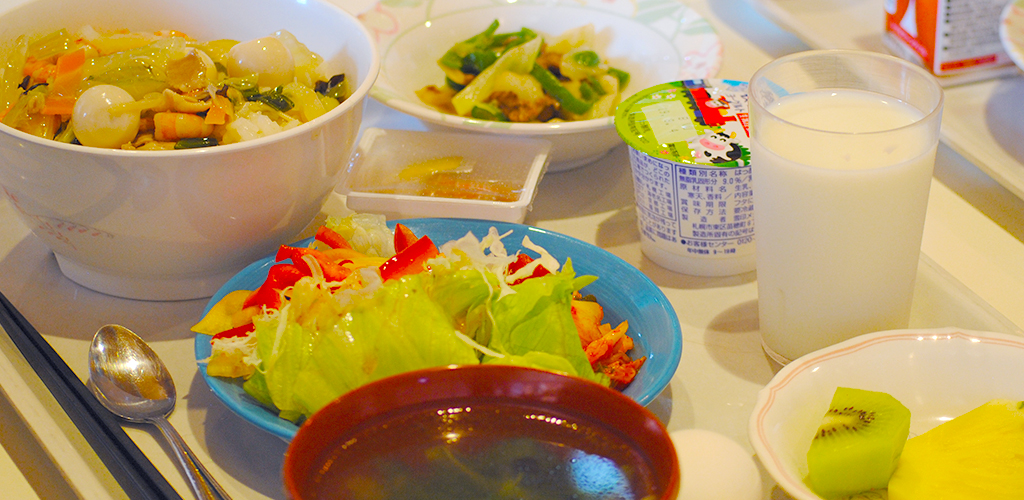 In particular, the menu structure has been devised so that the training effect will be maintained without breaking the conditions during high altitude training, such as ingestion of "iron" that is easily lost in high altitude environments.
We also provide meals tailored to the characteristics of the competition. Please consult us. Please let us know in advance if you have any food allergies.
Nutrition Support
Ontake Nigorigo High Altitude Training Center
Sports nutrition advisor
Kaori Watanabe
Dietitian and certified sports dietitian
Education
Completed the master's program at Women's Nutrition University (Nutrition)
Work history
After working as a registered dietitian at Noritz Women's Athletics Club, joined the Women's Marathon National Training Camp (New Zealand).
After that, she worked for 4 years as an assistant professor at the University of Human Sciences in order to acquire skills and ability to be communicated well to any athlete.
After that, she returned to the sports scene as a part-time employee of the National Sports Science Center.
Engaged in nutrition support for para athletes at the Rio de Janeiro Paralympics and Pyeongchang Paralympics as a nutritional staff for the multi-support project (Paralympic) (currently a high performance support project) by the Sports Agency, which started in the following year.
With K Support launched in 2018 after contract termination and has been active as a freelancer.
She currently works as a nutritional staff for the Tokyo 2020 Special Reinforcement Committee of the Japan Paralympic Committee, and also as a nutritional staff for the Blind Marathon Association and the Japan Paracycling Federation.
Medical Science Support
Ontake Nigorigo High Altitude Training Center is staffed with specialized medical science staff, and supported teams and individuals can receive the following medical and scientific support with government funding. .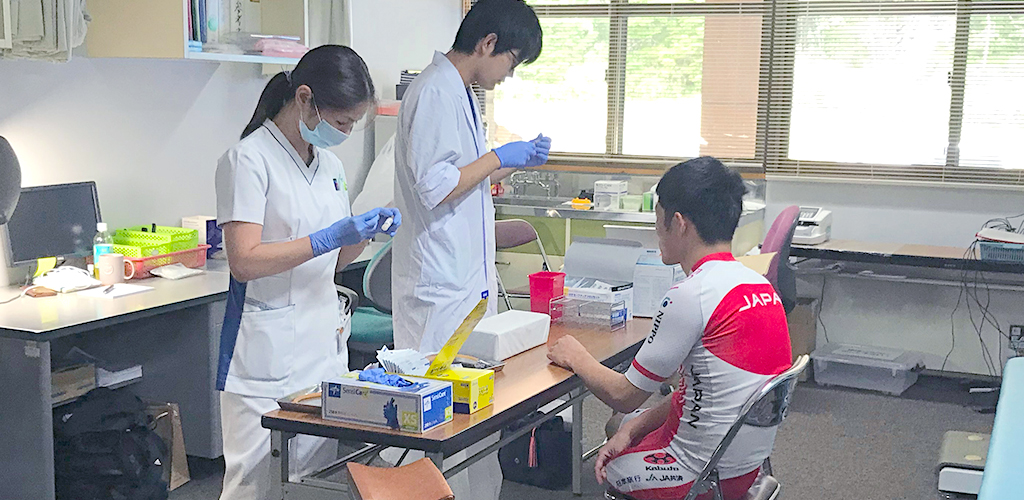 Implementation content
Advance support
01Prior consultation
02Advice on training content
Support during your stay
03Physical condition measurement
04Training support
05Recovery support
06Implementation of medical / science classes
Subsequent support
07Conducting feedback classes
08Consultation about training after training camp
Example (during training camp)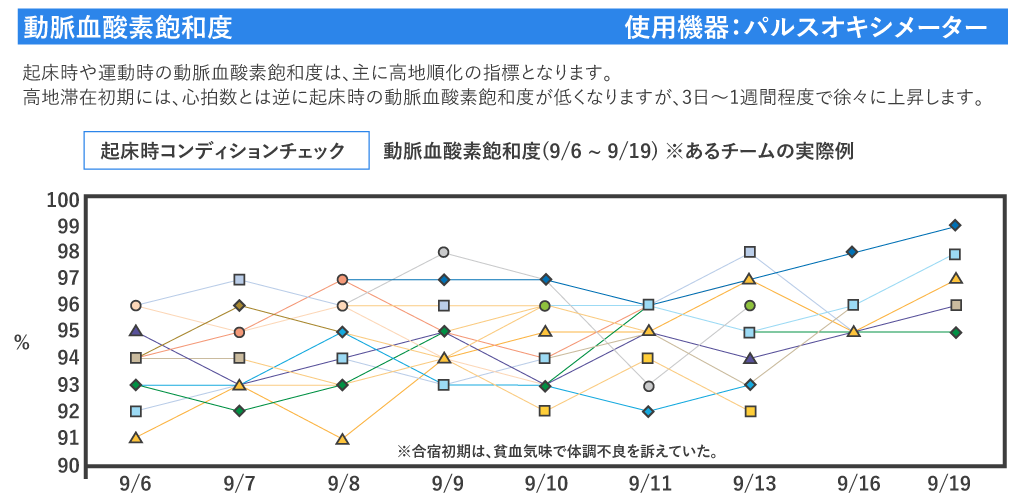 Condition check support
(Checking for acclimatization and fatigue)
Verification of training intensity and training effect
Recovery (fatigue recovery) measures
Example (condition check support)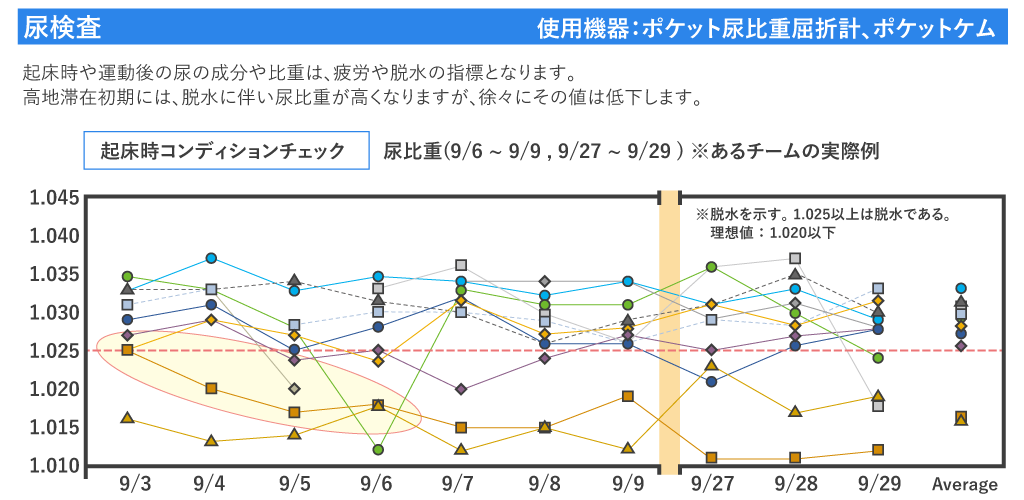 In order for high altitude training to be successful, it is necessary to adjust the amount of training while constantly checking the degree of acclimatization to high altitude and the degree of fatigue.
Therefore, high altitude adaptation and fatigue level checking are supported.
Citations and references
Masaaki Sugita et al .: Guide to using highland training for athletes and instructors. Gifu Prefecture, Gifu, pp49-51, 2019.
Masaaki Sugita et al .: Recommendation for highland training Ver2. Hida Ontake Kogen Highland Training Area Promotion Council, 2017.