Panoramic Ground

Panoramic Ground
Japan's first full-scale high-altitude training facility
It is equipped with six all-weather 400m trucks and a 500m wood chip running course at an altitude of 1,700m above sea level.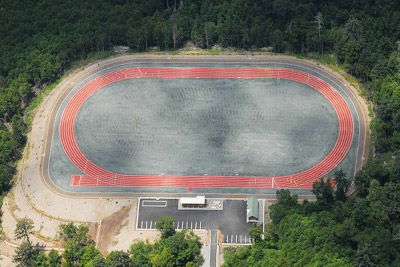 There is also an icing area that is effective for cooling down. There are hurdles and starting blocks in the warehouse, so please feel free to contact us if necessary.
The clear air and magnificent nature of the highlands is a great training environment for athletes. Also, because it is adjacent to the main building, it takes less time to travel and is very convenient.
・All-weather 400m truck 6 course
・500m wood chip running course
・Complete with hurdles and starting blocks
Click here for the effects of high altitude training